Details

Veröffentlicht: Freitag, 02. Juni 2023 19:07
Könnt ihr es auch nicht erwarten endlich auf den Grashalmen des Holy Ground zu wandeln und das Festivalleben zu genießen? Dann macht es wie wir und guckt auf die Wacken Homepage. Dort gibt es bereits Teile der Runnig Order 2023 zu sehen! Ihr könnt so schon ein wenig planen, wann ihr vor der Bühne stehen wollt bzw. müsst... ;)
Falls ihr noch unentschlossen wart, wann ihr anreist, könnte der gute musikalische Auftakt den perfekten Startschuss geben. Gleich am Mittwoch werden bekannte Bands aufspielen, wie z.B. "Beyond The Black", "Doro" mit ihrer 40th Anniversary Show, In Extremo Frontmann mit der Band "Universum 25", "Skindred", etc.
https://www.wacken.com/de/programm/running-order-musik/#/
Klick euch gerne durch und baut euch langsam die perfekte persönliche Running Order für das WOA 2023! Es wird großartig! :)
Details

Veröffentlicht: Dienstag, 19. April 2022 13:16
Auch wenn das ikonische Wacken seit langem ausverkauft ist, werden noch immer neue Bands Angekündigt. 34 Stück an der Zahl, schaut euch hier die volle Liste an:
Asrock, Attic, Cattle Decapitation, Cemican, Criminal, Deine Cousine, Dirkschneider, Eric Fish & Friends, Fateful Finality, Haggard, Hate, Infected Rain, Kadavar, Knasterbart, Letzte Instanz, Lordi, Lost Society, Mantar, Mr. Irish Bastard, Rectal Smegma, Reliquiae, Scardust, Skyforger, Skyline, Spidergawd, Storm Seeker, Striker, The Drift, The Iron Maidens, The Other, Tribulation, Verheerer und Walkways.
Das ganze Line-up findet ihr hier.
Details

Veröffentlicht: Sonntag, 21. Mai 2023 19:26
Bands 2023:
Abbath
Ad Infinitum (First time)
Alestorm
All For Metal (First time)
All HailThe Yeti
Amaranthe
Amorphis
Angus McSix (First time)
Asrock
Autumn Bride (First time)
Europa Tour abgesagt: Anthrax
Baest
Battle Beast
Be'lakor (First time)
Beartooth (First time)
Beyond The Black
Biohazard
Blass Of Glory
Black Mirrors (First time)
Blitzkid
Bloodbath
Brand Of Sacrifice (First time)
Brunhilde (First time)
Burning Witches
Bütcher (First time)
Caliban
Carpathian Forest
Cellar Darling
Cemican
Cobra Kill (First time)
Crematory
Cypecore
Dark Tranquility
D Artagnan
Defleshed
Deicide (Special Legion Show)
Delain
Depressive Age (First time)
Der W
Detraktor
Dezperadoz
Die beschissen Sechs
Dog Eat Dog
Doro (40th Anniversary Show)
Drain (First time)
Dropkick Murphys (First time)
Dust Bold
Dying Fetus
Eivor (First time)
Empire State Bastard (First time)
Employed To Serve (First time)
Enemy Inside (First time)
Ensiferum
Ereb Altor (First time)
Evergrey
EvilDead (First time)
Eyes (First time)
Faun
Ferocious Dog (First time)
Finntroll7Focus (First time)
Frog Bog Dosenband
Frozen Soul (First time)
Get The Shot (First time)
Ghostkid (First time)
Hammerfall
Harpyie
Havukruunu (First time)
Heaven Shall Burn
Helloween
Heriot (First time)
Hidden Intent (First time)
Holy Mess (Last German Open Air Show)
Igorrr (First time)
Imminence
Immolation
Iron Maiden
J.B.O (Special Frühshoppen Show)
Jag Panzer
Jinjer
Kärbholz
Kataklysm
Killswitch Engage
Knife
Koldbrann
Konvent (First time)
Kreator
Leaves`Eyes (First time)
Legion Of The Damned
Lord Of The Lost
Marco Mendoza
Marty Friedman (First time)
Masterplan (20th Anniversary Show)
Megadeth
Monsters Of Liedermaching (First time)
Morast (First time)
Mr. Hurley und die Pulveraffen
Mutz And The Blackeyed Banditz
Nervosa (First time)
Nestor (First time)
Neverland In Ashes (First time)
Our Promise (First time)
Pennywise (First time)
Pentagram (50th Anniversary Show)
Peter Pan Speedrock (First time)
Possessed
Raging Speedhorn
Rauhbein
Riot City (First time)
Sable Hills
Schandmaul (25th Anniversary Show)
Schizophrenia (First time)
Screamer (First time)
Skalmöld
Skindred
Skyline
Sllep Token (First time)
Sólstafir
Takida (First time)
Tanzwut
Terror
The Answer
The Good The Bad And The Zugly
The Night Eternal (First time)
The Raven Age (First time)
The Real McKenzies (First time)
The Vintage Caravan
Trivium
Twilight Force
Two Steps From Hell (First time)
Universum 25 (First time)
Unzucht
Uriah Heep
Venues (First time)
Vixen (First time)
Voivod
VV (First time)
Wardruna (First time)
Warkings
While She Sleeps
Whoredom Rife
Ye Banished Privateers
Details

Veröffentlicht: Samstag, 18. Juni 2011 18:36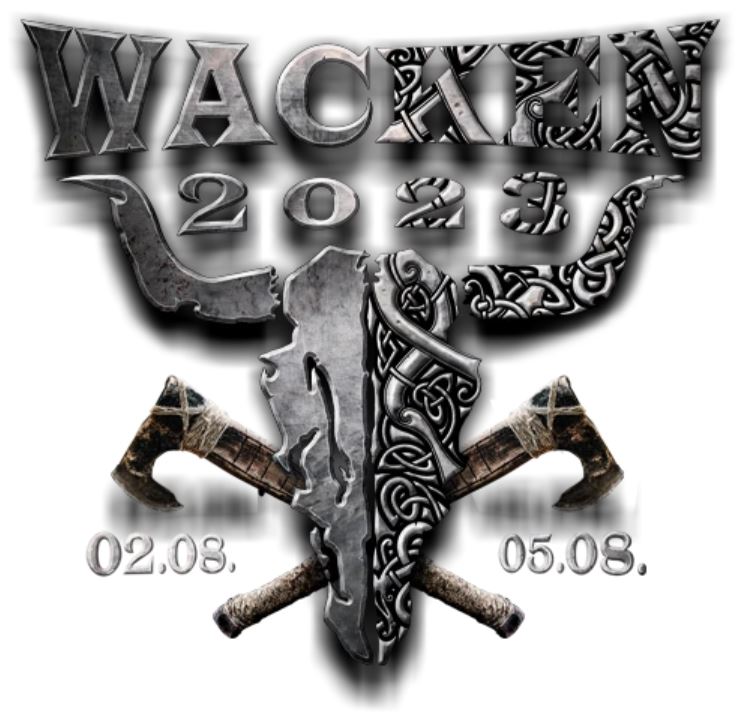 Infos:

Details

Veröffentlicht: Montag, 03. Dezember 2018 20:04
Aborym
Acranius
Acres
Airbourne
Alabama Black Snakes
All Hail The Yeti
Angelus Apatrida
Anthrax
Asrock
Avatar
Axxis
Baby Face Nelson
Bai Bang
Battle Beast
Beyond the Black
Black Stone Cherry
Bleed From Within
Bloodywood
Body Count feat. ICE T.
Brass Against
Brenner
Bullet For My Valentine
Cancer
Cesair
Christopher Bowes and his Plate of Beans
Coppelius
Cradle of Filth
Crazy Lixx
Crematory
Chrisix
Critical Mess
Crobot
D-A-D
Damnation Defaced
Dampfmaschine
Dark Funeral
Deathstars
Delain
Demons & Wizards
Der Fluch des Drachen
Diamond Head
Diary of Dreams
Die From Sorrow
Die Happy
Die Kassierer
Dirty Shit
Downfall Of Gaia
Dream Spirit
Drunken Swallows
Duivelspack
Eclipse
Eisbrecher
Eluveitie
Emil Bulls
Equilibrium
Evergrey
Extrabreit
Fiddler´s Green
For I Am King
Frog Leap
Gama Bomb
Gernotshagen
Girlschool
Gloryful
Gloryhammer
Grave
Hamferð
Hammerfall
Harpyie
Hämatom
Jared James Nichols
Jinjer
Kaizaa
Krokus
Kverlertak
Kärbholz
Lagerstein
Legion of the Damned
Live of Agony
Lucifer Star Machine
Manticora
Meshuggah
Michale Graves
Mollust
Mono Inc.
Monstagon
Monster Magnet
Mr. Hurles & die Pulveraffen
Myrath
Nachtblut
Nailed to Obscurity
Nashville Pussy
Nasty
Necrophobic
Night In Gales
Nordjevel
Of Mice & Men
Operus
Opeth
Paddy and the Rats
Parkway Drive
Powerwolf
Primordial
Prong
Prophets of Rage
Queensryche
Rage
Ragnaröek
Reckless Love
Reliquiae
Rose Tattoo
Sabaton
Santiano
Saor
Savage Messiah
Saxon
Septicflesh
Sibiir
SikTh
Skew Siskin
Skyclad
Skyline
Skynd
Skald
Slayer
Soil
Soul Demise
Stoneman
Subway To Sally
Suidakra
Sweet
Tanzwut
Tausend Löwen unter Feinden
Tesseract
Testament
The Adicts
The Bosshoss
The Crown
The Damned
The Lazys
The Linewalkers
The Moon and the Nightspirit
The New Roses
The Night Flight Orchestra
The O´Reillys and the Paddyhats
The Quireboys
The Rumjacks
The Sinderellas
The Sisters of Mercy
The Vintage Caravan
The Wild
Thy Art Is Murder
Torment
Tribulation
tuXedoo
UFO
Unleashed
Uriah Heep
Vampire
Velvet Viper
Venom Inc.
Versengold
Victims of Madness
Violons Barbares
Vltimas
Vogelfrey
Wakings
Wiegedood
Windhand
Within Temptation
Witt
Zuriaake